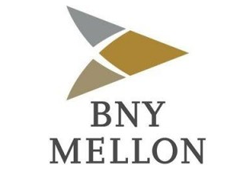 New York: Family Management announces access to custom credit solutions for its clients through a partnership with BNY Mellon. The jumbo mortgage offering includes a full range of adjustable-rate and fixed rate mortgages, 100% financing options as well as construction, loan modification and hybrid solutions. The custom lending offering includes a flexible line-of-credit that provides a convenient source of borrowing for personal or business needs, such as major purchases, unexpected expenses, tax obligations or investment opportunities. Rather than liquidating securities, a credit line potentially eliminates the possibility of capital gains taxes and keeps a client's long term investment strategy intact. Key benefits of the new offering include:
Mortgage Solutions for Family Management Clients
Access to a portfolio lender and innovative provider of jumbo mortgages nationwide
Comprehensive programs customized to clients family needs
Tailored solutions to address long term investment goals and strategy
Customized Lending Solutions for Family Management Clients
Competitive interest rates and advance fees
No fees charged for establishing or maintaining an investment credit line
Flexibility in meeting short-term liquidity needs and incremental investment opportunities
Seymour Zises, President, said "The benefit of this partnership to our clients is that it allows them to leverage the value of their portfolio and satisfy liquidity needs, without disrupting their investment strategy."
Family Management provides financial counsel to families, high net worth individuals, and not-for-profit organizations. Affiliates include Family Management Corporation, a New York-based registered investment advisor, Family Management Securities, LLC, a FINRA-registered broker-dealer, and Forest Hill Capital Corporation, a New York State licensed insurance agent. For more information on this, or any of our services, please call your financial advisor at Family Management.