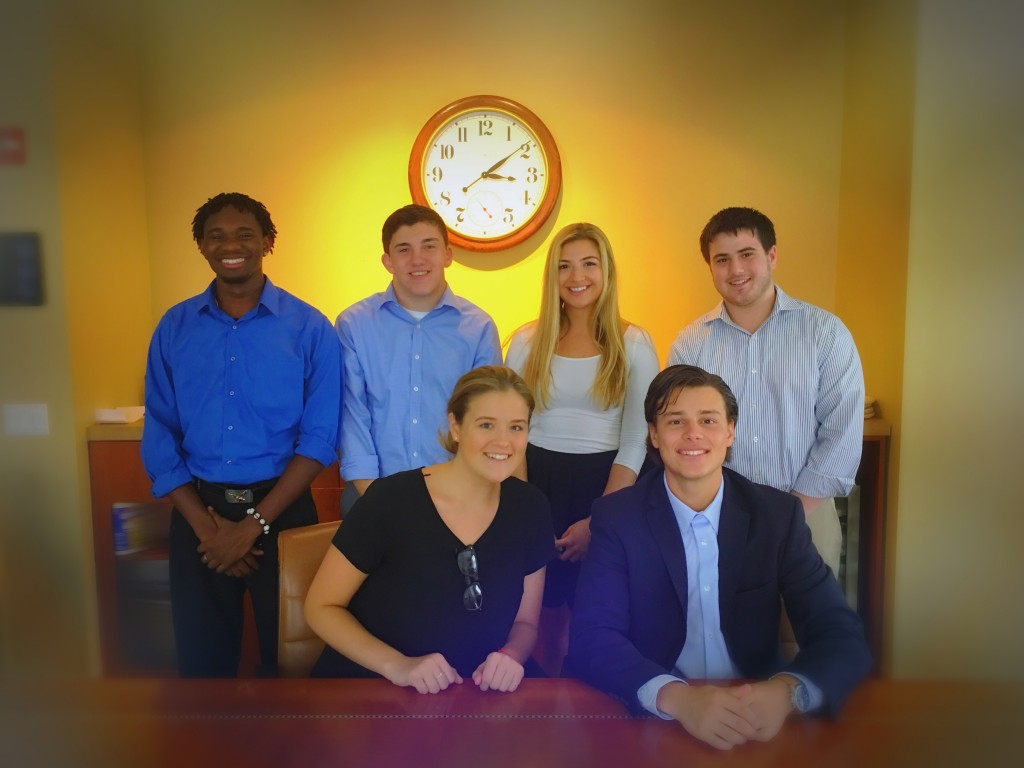 New York:  In this – the year of the summer intern selfie – Family Management is pleased to present our summer intern class of 2016.
They are from left to right: standing – Trevon Jackson  (York College, Business Management, Freshman), Brett Berkenblit (University of North Carolina, Pre-Business Studies, Sophomore), Laurella Dotan (Washington University in St. Louis, Double Major in Psychology and Business, Junior), Ryan Moreida (Lehigh University, Dual-Degree in Mathematics and Finance, Sophomore), seated – Helen Alley (University of California Berkeley, Political Economy, Senior) and Stefano Paone (Rollins College, Economics, Sophomore).
President, Seymour Zises said, "This has been a great group; they have worked hard, learned much, and added a welcome shot of vitality to the firm this summer."  We wish them well as they head back to school.