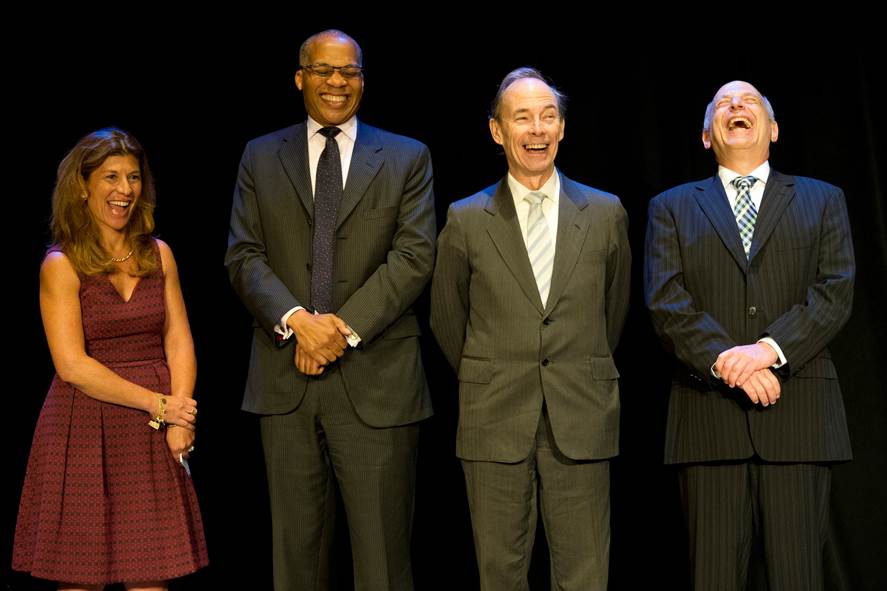 New York: On October 1, 2013 the All Stars Project celebrated their 10th Anniversary at their 42nd St center by honoring four members of the core leadership team – including Family Management co-founder Andrea Tessler. The team led a $32.5 million campaign to purchase the 42nd Street facility. Friends of Andrea and the other honorees, Jeffrey Aron, Jim Capalino, and Nathaniel Christian, raised over $250,000 in honor of their commitment to ensuring the Project's continued growth as a world-class institution. The celebration was championed by All Stars partners like Family Management Corporation to support the 42nd Street Center's role as the hub from which the organization has grown its influence as America's pioneer for development.
All Star Project on 42nd Street is the world's first center designed for performance and development. It is a place for young people living in New York City's poorest communities to come and interact with world class performers and business leaders in diverse programs and activities that help them grow and develop. Located in the heart of the performing universe with four state-of-the-art theater spaces, the All Stars Project on 42nd Street makes a bold statement that 'play is the thing' if we want to transform lives and grow our communities.
Since opening our doors in 2003, more than 500,000 people – young people, supporters and volunteers, theater-goers, performing artists, business professionals – from New York City and from more than 30 countries have come to the Center and have participated in creating development through performance.
Family Management provides financial counsel to families, high net worth individuals, and not-for-profit organizations. Affiliates include Family Management Corporation, a New York-based registered investment advisor, Family Management Securities, LLC, a FINRA-registered broker-dealer, and Forest Hill Capital Corporation, a New York State licensed insurance agent. For more information please call your financial advisor at Family Management.