September/October 2014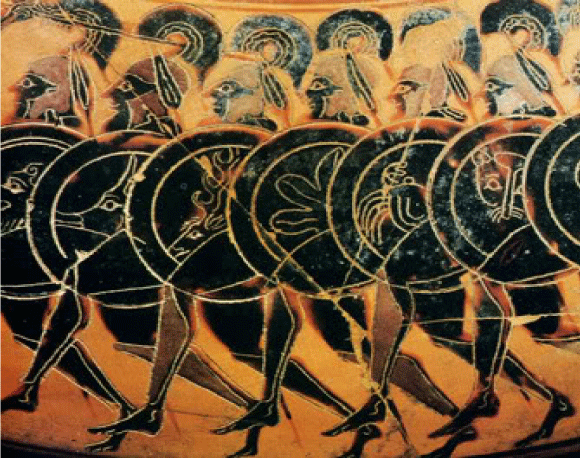 Make no mistake about it, new war lords have emerged, and a new world order is taking shape. Whether ISIS, Iran or Russia wind up as America's number one nemesis, a resurgence in military spending appears inevitable.
America's long-term foreign policy strategies and goals have yet to be articulated, and the band aids are proving to be a poor counter for our determined foes. Does America know where it wants to go?
Ah, what cheap money won't do. The ten-year U.S. Treasury Note, predicted by many smart pundits to be 3% by now is less than 2.50% as of this writing. . . the gift just keeps on giving. Recent sell offs in stocks and bonds have generally been greeted by solid rallies – it has been a while since we have seen a correction. Do we continue to climb the wall of worry? The economy reported a solid second quarter fueled by increasing consumer credit – will that continue? We need to see a big increase in business investments to give us confidence that the economy is on the right track. Before they do so, business wants to be "understood" by the administration.
America's increasing regulation and lack of investment incentives continue to inhibit our economy. Mr. President, please tear down those walls!
Both the Dow and S & P are trading at high-teens p/e multiples and may be vulnerable to a correction. The U.S. seems to be the best performing economy among the G-7. As the dollar strengthens, we continue to attract investors seeking safer ground. Multinational corporations based in the U.S. will feel the negative impact of the stronger dollar, so look for some earnings to be depressed because of currency translations. The U.S. fiscal year begins on October 1. The deficit is projected to be $525 billion. Let's keep an eye on this figure.
China's slowdown is real. Just look at the gaming industry feeling it hard in Macau. This will be an opportunity in the not too distant future.
Did President Obama say that the Cold War has ended? Someone should have told Mr. Putin as he snatched trillions of dollars of mineral rights from Ukraine's western Black Sea coast.
An estimated 36.2% of U.S. adults under the age of 18 are pre-diabetic. This trend will put enormous pressure on the healthcare system. Quite frankly, health care costs are unsustainable if the U.S. is to be solvent.
We are in a traditionally volatile period for stocks – usually, however, the final quarter has been a good one for equities.
S & P profits are increasing, balance sheets are strong, and America seems to be the best place to invest; coupled with a strong dollar and abundant oil, we are a long way from the "fall" of 2008.
If we get leadership in Washington D.C. and a Congress that can function as statesmen, rather than politicians, we could be entering a great period for the U.S.
Robert Arnott of Pimco said, "In investing, what is comfortable is rarely profitable." We continue to sleep with one eye open so that you can sleep with both of yours closed.
As always,
Seymour W. Zises