Something's Rotten in Denmark
July - August 2015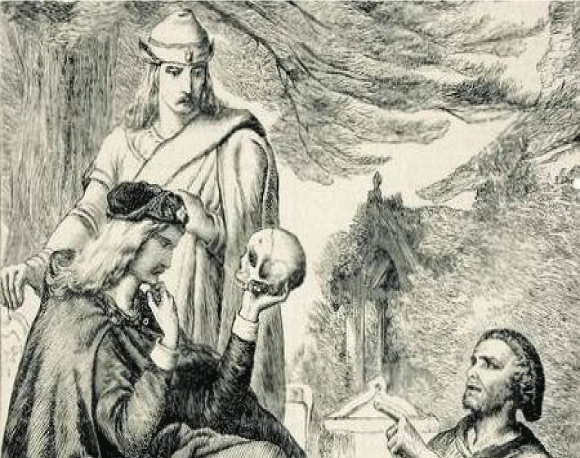 In this century we might add Greece to the list, with Italy, Portugal and Spain not far behind. It used to be that bankruptcies led to restructuring, debt relief and policy changes. Today, bailouts which pile more debt onto nations is the common solution, and that is true for the U.S. as well.
These debt levels are not sustainable and must be addressed. Will President Trump do it? As the world turns, Mr. Trump has attracted those who are disgusted with the lack of leadership and practicality in our governments. This is the same appeal that Michael Bloomberg had in New York City. Mr. Trump can be a very constructive or destructive influence; if his remarks about Mr. McCain are any indication, the show has just begun.
Among the world's problems, climate change is at the top of the list. The drought in California is very serious, and it hardly makes the news in New York.
And China? The recent stock market pull back there has spooked investors worldwide. Weaker demand by China has commodity prices swooning. The Chinese government is dictating liquidity terms to investors, and U.S. investment banks are championing that their equities are cheap. With no rule of law protecting investors' rights, we encourage one to think long and hard before investing there.
It looks as if healthcare insurance companies and their stockholders are benefiting more than patients and the doctors who take care of them. There is something horribly wrong that many doctors are paid less than insurance company executives; actually, that makes me sick!
The exploration of space, its stars and planets have been in the news. Not reported as rigorously is what is going on in 70% of the planet's surface, in its oceans and waters. So much is not known to us about our world and the universe. As scientific discovery accelerates, we are excited about the new things that we will learn over the next 25 years.
The markets are struggling – up a little more than 2% for the year at this writing. Profits of Dow Jones companies have been sluggish, which has been a headwind for advances. The strong dollar does not help exporters either. We expect equities to continue their backing and filling with modest declines and advances. However, a healthy correction is long overdue; thus, we must be on the lookout for more troubling signs.
The ten year treasury closed at 2.27 % on July 24th. Most expect a rate increase by the Federal Reserve in the coming months. We are not so sure that this will occur. The Fed is attempting to quell speculation with its "talk". The direction of rates is thoroughly data dependent and interdependent on what occurs in China, Europe and Japan. There must be an "all clear" before the Fed moves.
Rebalancing your portfolio is important if you need liquidity in the short term. Be clear as to your objectives. The summer usually gives us time to reflect. The pace is usually slower and the mood is generally lighter.
As we reflect upon our lives, we are led to the beautiful thoughts of great thinkers such as Epictetus, who said, "Wealth consists not in having great possessions, but in having few wants." What do you want?
Stay cool.
Seymour W. Zises