October - November 2020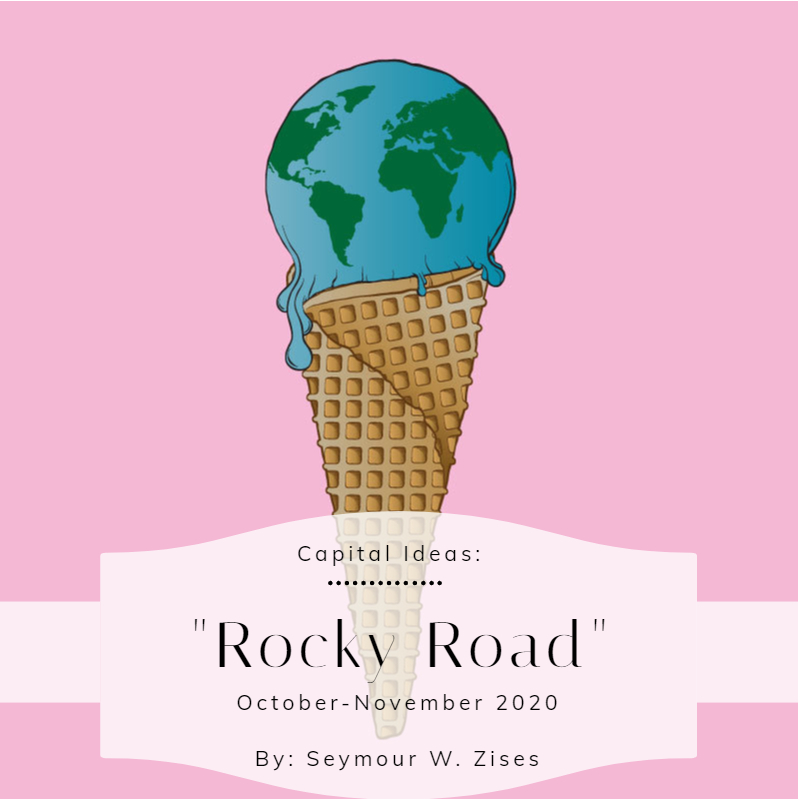 HERE WE GO….. We are about to witness the most unusual presidential election of our time-maybe ever. Approximately one half of all votes will be cast on paper via U.S. mail. Couldn't Amazon have done this whole thing better!? Regardless of the outcome, the next few months are apt to be volatile both in stock and currency markets.
Political stability has been the hallmark of the United States and this premise may be unwound in the aftermath of the election. Financial markets may be impacted by a multitude of factors including heavy debt burdens, a divided government and populace, and the prospect of the seemingly inevitable resurgence of COVID in the coming months.
As the planet becomes more populated and more polluted, we can envision the competition for global resources escalating. Indeed, water futures will start to trade soon. Those of us in our 60's are mourning the day of trusted tap water, cleaner air, and politicians who cared more about our country than themselves.
Our Chief Investment Officer's recent piece points to the market uncertainties and the need for close coordination with us so we can best advise you in making your financial decisions. Now more than ever, each decision must be weighed carefully because new paradigms are emerging fast and furiously.
We are welcoming some new professionals to the firm over the next few months as we continue to invest our resources in order to ensure the highest levels of service to our client families. Our culture to serve you as an extended family member will always be our priority.
As the autumn unfolds, we encourage you to be vigilant. We are far from out of the woods.
Take this time to improve your health, draw your dearest even closer and appreciate the most important pleasures, the simple ones.
As I have said repeatedly, we sleep with one eye open. We, as guardians of your capital, are ever mindful of how hard you have worked to accumulate your resources.
Albert Einstein, my favorite notable person, said "Nothing truly valuable arises from ambition or from mere sense of duty, it stems rather from love and devotion toward men and toward objective things."
We look forward and pray for a peaceful and civil presidential election.
Let's hope that each American can have an improved life in the last few months of the year and beyond.
Stay well As always,
Seymour W. Zises