September-October 2022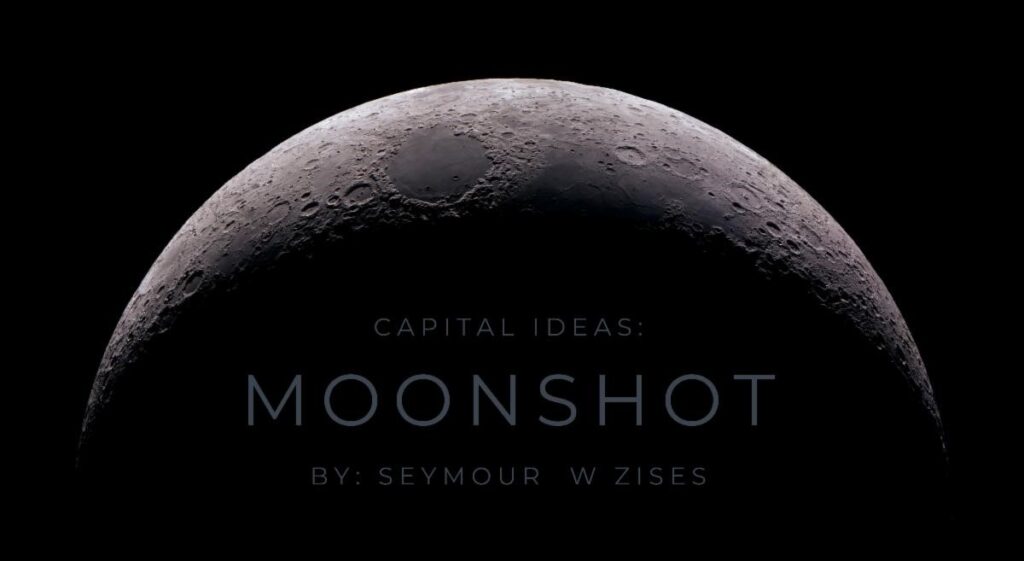 Every day another inconceivable event occurs that causes us to believe in magic. However, it generally does not happen here on Earth. How sad! We can alter the path of asteroids in space but are not able to manage the infrastructure and distribution in this country at a level that provides for safe water, reliable power, enough food to feed the poor and the list goes on.
Speaking of moonshot, Federal Reserve Chairman, Jerome Powell is trying to engineer a soft landing. With an 8.5% inflation rate, soft landings are tough to accomplish.
There is a chance that the economic numbers over the next six weeks will be very weak. If that occurs, perhaps Chairman Powell will get a bit dovish at the next Federal Reserve meeting in November. If Powell were to raise interest rates by 50 basis points and talk about moving on a data dependent course, markets may breathe a sigh of relief. Elections and Christmas would be around the corner and Powell does not want to be Scrooge – or does he?
Retirees have been hit particularly hard. Even the most common allocation, 60% stock / 40% bond portfolio, is down this year over 20%. It was unconscionable that Fed policy over the previous years, took interest rates to zero to forego some smaller market disruption which could have kept the debt balloon under control. The net result were Baby Boomers who were faced with low interest on their fixed income investments for many years, have now experienced an additional hit with a large loss in value on these same securities today.
As you can see, these policy decisions make many question the judgement of our leaders. Across our country, we are witnessing divisions in our nation which are rocking the very foundation of our ideals of hard work, self-reliance, capitalism and compassion.
Power and greed have run amok. Politicians are no longer statesmen and businesses are no longer compassionate. Generalization true, but there is more of this feeling among the populace than ever. These are the dangers in our country – destroying ourselves from within.
Markets are a reflection of government mismanagement. This has given rise to rampant inflation, a rapid appreciation of the US dollar and the continued increase in the cost of goods and services. Of course, the pandemic pushed us close to the top – but the lack of prudence on the part of the Federal government and the Federal Reserve was the straw that broke the camel's back.
To address this new market paradigm, we have aggressively shortened our bond maturities with a focus on very high-quality issuers. We continue to believe in stocks of good businesses, but as long as inflation is a problem, even the best of businesses will be challenged.
Our real estate and alternative assets are outperforming the broader markets and have helped to mitigate the effects of this unprecedented and hostile investing environment. It will take patience to weather through this downturn, and we liken it to taking the "Warren Buffett" long term view.
As Warren Buffett said, "The future is never clear." and "Uncertainty is the friend of the buyer of long-term values."
Obviously, long term means different things to different people. For us, long term means serving you, our trusted clients, and friends every single day for the last three decades and beyond.
As always, if you have experienced any meaningful changes in your financial condition, please notify us immediately.
Thank you for your continued confidence and trust.
As always,
Seymour W. Zises