September - October 2017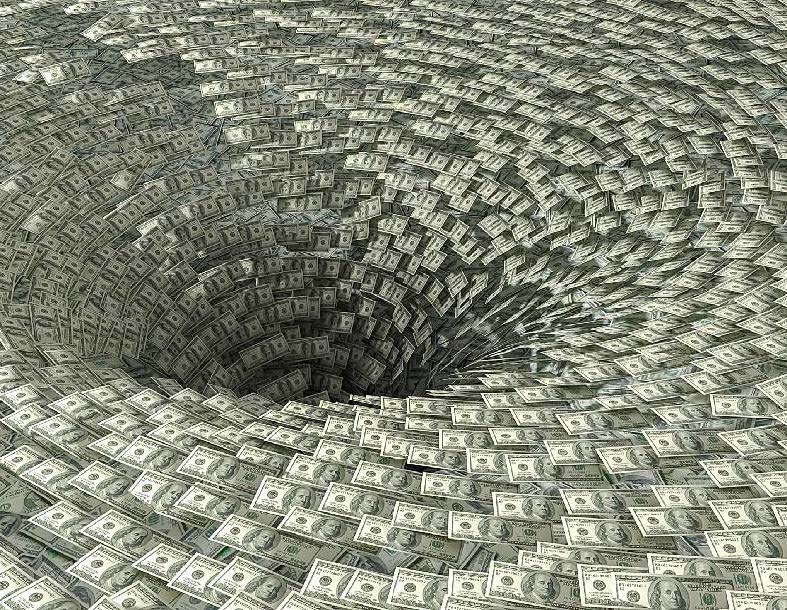 As the summer receded, we saw many surprises indeed. The U.S. stock market surged, despite the despair brewing from the aftermath of the hurricanes, and more quietly, from job loss and income inequality, which has taken center stage in America.
This phenomenon has become an issue outside the U.S. as well. Recently, in Switzerland, a referendum providing roughly $30,000 in annual income assistance per adult was overwhelmingly rejected. Although this equalization program attempt was not ratified, it is a concept being explored in many countries.
The wealth disparity between laborers and capital rich individuals is growing. At the same time, labor is highly taxed on wage income, while capital is taxed at much more favorable rates. The most startling idea being discussed is a tax code where wage earners are taxed at lower rates than capitalists.
The Center for a Digital Future estimates that in the coming years, ten million retail jobs and ten million driving jobs will be lost. Which industries will pick up that slack in employment?
Consumer spending in August was weaker than in July. Meanwhile, the "FAANGS" (Facebook, Amazon, Apple, Netflix and Google) continue to surge as they attract more money through index funds, and their outperformance becomes a self-fulfilling prophecy. The chart below illustrates the historic performance of an equity portfolio highly concentrated in the names of the market cycle during expansive periods of growth.
| | | | | |
| --- | --- | --- | --- | --- |
| Major Expansion | Top Stock | P/E Multiple at Peak | Return 5 Years Later | Return 10 Years Later |
| Roaring 20's | | | | |
| | Radio Corp of America | 73.0 | -99% | -99% |
| Nifty Fifty |   | | | |
| | International Business Machines | 42.5 | -28% | 10% |
| | Xerox | 254.1 | -70% | -83% |
| | Polaroid | 26.9 | -79% | -87% |
| Tech Bubble |   | | | |
| | Cisco | 230.4 | -78% | -67% |
| | Intel | 50.8 | -66% | -76% |
| | Microsoft | 79.9 | -55% | -78% |
| FANG |   | | | |
| | Facebook | 43.3 | ? | ? |
| | Amazon | 193.2 | ? | ? |
| | Netflix | 224.2 | ? | ? |
| | Google | 33.9 | ? | ? |
We can see the danger of owning high multiple stocks and what historically has occurred. Will this time be different?
Part of our economic issues stem from slow wage growth coupled with American's low savings rate. A large majority of American workers are living paycheck to paycheck. It's difficult to reconcile the aforementioned facts and a surging stock market, but the reasons are clear.
Low interest rates, stock buybacks and technology are driving earnings, which ultimately drive stock prices. In a low interest rate world, stocks are worth more if they are producing steady profits and cash flow. That is the case now.
The BIG question will be if the companies that are propelling the major stock indexes can continue to do so.
Our national debt is surging and no one seems to care. It is incredible that ten-year U.S. long-term interest rates have been in the 2.5% range for such an extended period. Virtually no one expected this to occur, and it does not appear that anything short of a dollar crisis will change this trend.
As we enter the final quarter of 2017, we can look to congressional debate on tax reform, infrastructure, immigration and, of course, the foreign dealings with Russia, China, Iran and North Korea.
What is remarkable, is that no legislation of consequence has made its way through Congress. What that implies is that the market likes inaction and a lack of tinkering, as long as the status quo is functioning. Trump's deregulation theme has also set a positive tone in corporate boardrooms.
The downside at this point, seems to be the status quo – just imagine if some positive fiscal stimulus comes out D.C. Wow!
Calvin Coolidge said:
"Persistence and determination alone are
omnipotent. The slogan Press On! has
solved and always will solve the
problems of the human race."
The message is "Keep Calm and Carry On." With all of the difficulties, America still works, and as Warren Buffet said, "Don't bet against her!"
As always,
Seymour W. Zises
P.S. Family Management Corporation has made a contribution to the American Red Cross in order to help those in need in the aftermath of Hurricanes, Irma, Harvey and Maria.