March - April 2017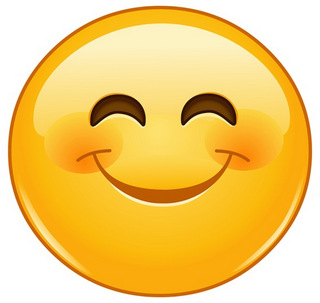 Norway is the place to be!  It has the highest happiness quotient of all the world's nations.  Why, you ask?  Norway is politically stable and has high literacy rates, educational levels and material wealth.  It also has one of the best welfare systems in the world and one of the lowest crime rates.  Strong social foundations are found to bring the most contentment in life – maybe U.S. politicians can learn a thing or two if they head north.
Speaking of compass points, we here in the USA seem to have lost our way.  Nothing is getting done or has been accomplished by the executive or legislative branches in quite some time.
Despite politics, or because of them, markets continued to rally in Q1.  As of this writing, the ten-year U.S. note stood at 2.37%.  Many expected it to be higher at this point, but the 'Trump Bump' is starting to weaken with the recent legislative failure.
But is failed healthcare reform a blessing in disguise?   Our President likes to win, and some think he will now look to pair the new tax reform proposal with infrastructure in a 'something for everyone' approach.   This could go a long way to improving underlying confidence in the economy and sustaining the US markets.
Housing numbers are currently weak.  Housing formation creates demand for durable goods and tends to carry the economy with it.  Auto sales remain at a good level, but some knowledgeable analysts are concerned that sales will taper off later this year if confidence doesn't improve.
What do corporate executives think?  According to The Wall Street Journal, insiders are buying stock at the slowest pace in at least 29 years, a sign of uncertainty about the bull market.  Bear markets are inevitable, but typically hard to predict.
With low inflation and a relatively dovish Federal Reserve Chairman, a predicted modest growth in corporate profits should be enough to keep the markets on a positive track.
Many pundits believe that the European stock market is the place to be.  The ECB hinted that their stimulus program might be coming to an end, however, we believe that the ECB will be slow to pull the plug on available funds. (Roughly € 80 billion a month has been made available by the ECB for the purchase of toxic bank assets).
Information travels faster than ever, and the impact on markets can be dramatic.  As the markets zig and zag, one should be mindful of diversifying.  We, at Family Management Corp, are using more strategies to generate diversified income and further protect our clients from the volitility of these times.
Diversification maintains balance and creates protection. Most importantly, we have nothing to sell but our advice to you.  We, unlike many others in our business, sit on the same side of the table as you and invest in the same manner as we advise.
Everyone's relationship with their money represents different hopes, fears and anxieties.  As Will Rogers said, "Too many people spend money they haven't earned, to buy things they don't want, to impress people that they don't like."
Food for thought?  Let's eat.
Happy Spring.
As always,
Seymour W. Zises