September-October 2021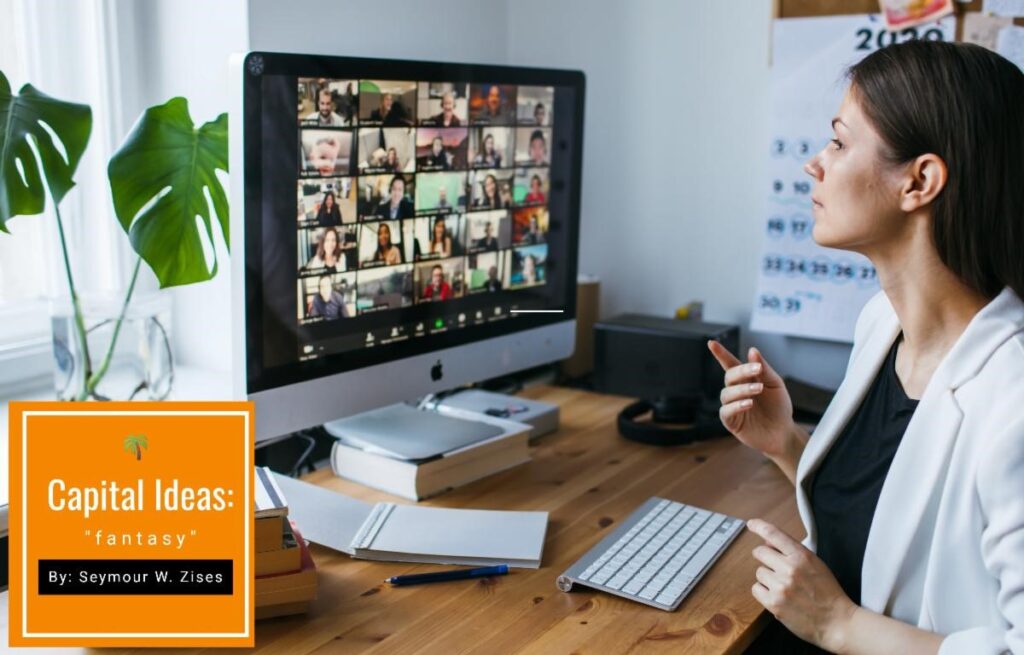 In many ways, the pandemic created a fantasy. At the height of the pandemic a little over 20% of the U.S. population worked from home.  That number has since doubled, and this trend may be here to stay.
Last Monday, 09/20, the stock market swooned. It was the same day that the headline in the Wall Street Journal read "Junk – Debt Sales Soar Toward Record Year." Why would anyone buy those junk bonds yielding 4%? Is the crowd mad? We say, yes.
Producer price inflation accelerated in August, as wholesale prices rose to a record 8.3% from a year ago which represents biggest increase on record going back to 2010. In our view, this move showed that inflationary pressures are likely to persist.
The $3+ trillion spending bill will take center stage next week. Do not be surprised if both the spending bill, and the tax increases proposed, are watered down by negotiations and compromise. Markets will be pleasantly surprised if this turns out to be the case. Conversely, we believe that the market will be seriously alarmed if the bill passes in or around its current form  Additionally, the debt ceiling must be raised in order for the government to continue to function.
It is potentially dangerous for the administration to put forth ideas of taxing unrealized gains. Once we open the door to taxing wealth, the current record of departing Americans will look like a trickle. In 2020, approximately 10,000 people renounced their citizenship. Until a decade ago fewer than 1000 Americans per year, on average, chose to renounce their citizenship.
A small uptick in interest rates could mean that a trend to a steeper yield curve is in store. Higher rates will scare the stock market but would be good for financial companies that benefit from higher interest rates.
Keeping a close eye on this trend, and understanding the moves at the Federal Reserve, are key to developing a strong investment strategy in the coming months. Important, as always, is U.S. Corporate profitability which continues to  grow.  Hopefully, the earnings increases can continue in 2022 and lead shares higher in the face of potentially higher interest rates.
Our alternative investments have brought great value to our clients, and we believe that they will continue to do so. As we stated before, we  believe, that greater volatility is in store, so fasten your seat belts as we lead into autumn.
Remember, no matter what season is coming, we are ready to profit from change and market movements.
As Albert Einstein said, "The measure of intelligence is the ability to change."
Stay Well & Safe.
Seymour W. Zises