January - February 2019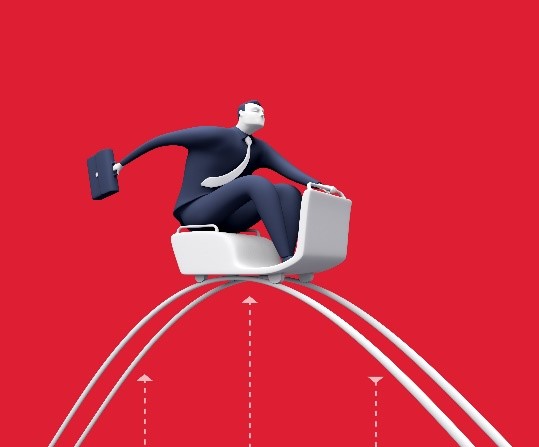 After a remarkable sell off in December, the U.S. stock and credit markets rebounded sharply in January.
One thing that has become dramatically clear after the volatility of December, is the power of computerized trading in the stock market. There is no doubt that if Wall Street can find an advantage they will take it!
The only big lesson for investors at large is that money can be lost very quickly in the volatile world in which we live. Thus, asset allocation is critical in one's portfolio.
The government shutdown and the China tariff disputes (or war as some call it) tilted the markets to a place of fear. Further fear of slowing economic growth allowed the anxiety to spread and thus, came the onslaught of selling. Year-end selling is always exacerbated by tax selling and so those who profited from the surge in stock prices during 2017 and early 2018 took advantage of the negative positions in their portfolio.
Momentum stocks rewarded investors on the way up and punished hard on their way down. Up markets are stairs, whereas down markets are elevators!
In 2019 so far, financials have bounced back, smaller and mid-size capitalization companies have also performed well. Even with the bounce in January, the stock market is far from its high, and bond yields have retracted to 30-40 basis points below their highs (one percentage point is 100 basis points).
Between political discourse and the downdraft in December, professionals and lay persons alike are less optimistic about this year's potential. We may not head into recession, but periods of volatility seem likely.
On a global macro basis, there is mounting concern as our national debt continues to grow. The ratio of the U.S debt to gross domestic product is approximately 77%. Contrast that to our adversaries Russia and China, who have ratios of 10% and 16% respectively. During these times of "economic" war, debt could be very detrimental to our national security. The U.S. national debt, we believe will take center stage later this year.
Albert Einstein said, "Life is like riding a bicycle. To keep your balance, you must keep moving."
Opportunity is always present, and we shall continue to seek out the very best for those who rely upon us.
With warmest wishes.
As always,
Seymour W. Zises