July-August 2021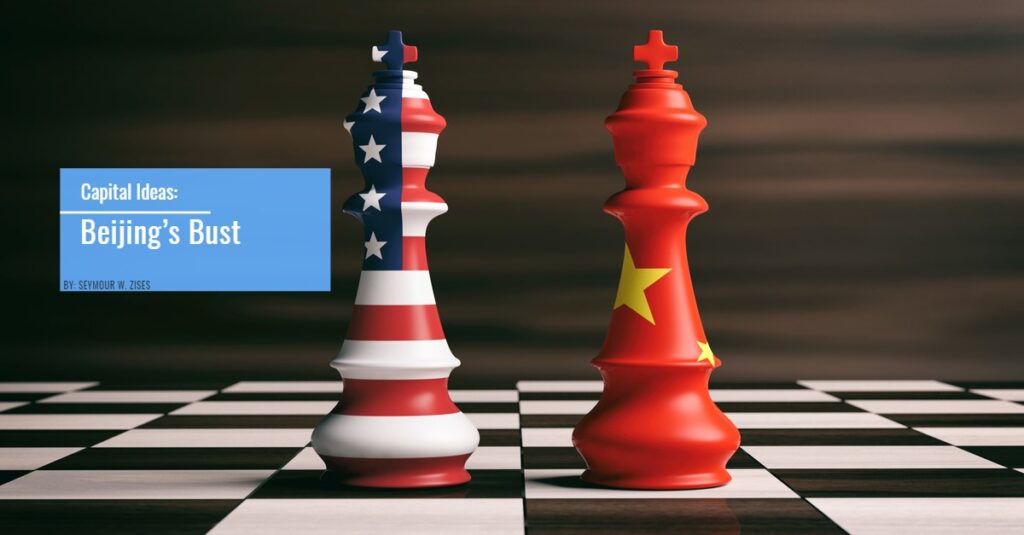 If you want to know what can kill the party in the stock market, look no further than China. The recent crackdown on educational for-profit companies, the Ant Financial regulatory issues and the Hong Kong clampdown have sent shudders throughout their markets.
As the market indices rose to new heights, the world turned away from Bitcoin, Gold, and SPACs. The trend shifted toward the big tech names only to reverse as earnings were released. As the saying goes "Buy the rumor, sell the news". We may be seeing a peak in earnings. However, the consumer looks strong and will propel solid spending during the third and fourth quarter which could help the economy in the face of slowing home purchases due to a rise in prices. Thus, we expect growth will continue as the consumer is now roughly 70% of the U.S. economy.
The automobile market is speeding along as sales of both new and used cars are surging. This is another big positive for the U.S. economy.
Inflation is, as we wrote in the last period, surging. If one does not observe this, then they are certainly not buying anything! What is unusual in this equation is that longer term interest rates have come down suggesting a flatter yield curve which generally portends a recession. Much of the price action in bonds is due to the government support of this market combined with foreigners' confidence in the U.S. economy and their quest for positive yields.
As a money manager, all the government intervention makes it very difficult to discover the true price of assets. Buying the shares of great businesses is always the path to great investment success. Owning quality assets in a tax efficient manner requires extraordinary discipline. Not selling in volatile times is also difficult – especially as we age and become naturally more defensive.
Eleanor Roosevelt said, "The most beautiful things are not associated with money; they are memories and moments." We are here to help make these memories and moments more plentiful for you and your family.
Enjoy the rest of the summer.
Stay well & safe.
Seymour W. Zises
P.S.
As we have communicated before, if you have experienced any change in your financial situation, please let us know immediately.